For more information
or to Book a Trip call:
(505) 629-5688

If you don't get us, please leave a message. We are probably out fishing and will call you back.
Fly Fishing Shop Santa Fe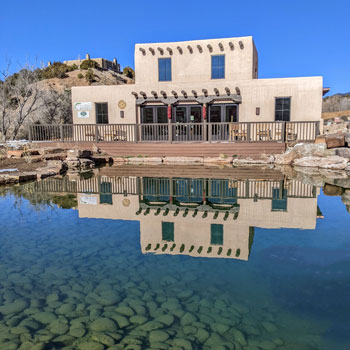 Come by and check out our fly shop, the Fly Fishing Outpost. It is at an amazing location on the bottom pool of a 1,700 foot stream - you can try out a new fly rod on the water. We have lots of great fishing gear, terminal tackle, flies, rods & reels, clothing, New Mexico fishing licenses and much, much more...
Please stop in and say hi. Our retail hours are 9 to 5, every day. Check out the map below for directions ~ we'll be looking forward to seeing you!
1297 Bishop's Lodge Road • Santa Fe, New Mexico • 87582